Festival Mondial des Cinémas Sauvages
It was wild, it still is.
Two years after its first edition, The World Festival of Wild Cinemas returns!
In Brussels … from the 11th to the 15th of September 2019

Thanks a lot to the Nova and Charlene Darling and all those who attended our launch evening at Nova Cinema on May 19, 2019!
In 2017, the World Festival of Wild Cinemas made its first edition. Influenced by the open-source movement and by more naive and spontaneous filmekers gestures, the desires converged : the idea is to freely share free films.
All kinds of movies, all kinfs of durations and supports, without constraint of date or ways of production or genres… Those were the movies that were shown… alltogether.
A dialogue arises between heterogeneous practices, where everyone tried to hold the contradictory and the irresolute in high esteem …
For six days – at the rhythm of the big canteens, concerts, scratch film workshops or learning open-source tools – we interrogated in the garden, together, after each session what we had seen … until the evening open air screening, when the heat of June left us a little respite.
The festival was waiting impatiently for the propitious energy to return. Here it is again! It will take place from 11 to 15 September 2019 in Brussels.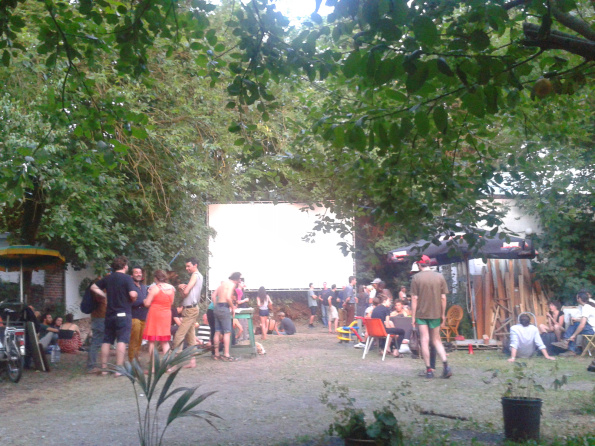 You can subscribe to the newsletter  to stay informed.
You can also write to us at contact@festival-cinemas-sauvages.net